Forget the Stereotypes
We're Not Revolutionary, We're Evolutionary
When it comes to buying and selling your home, there are two dates that matter most. The first is the date you decide to buy. The second is the date you decide to sell. In between those two dates is a dash - that's where we come in. Allow us to guide you through the process of buying a home, selling a home, and everything in between.
Find A Place
We're serious about finding you the perfect home. That's why we never shy away from talking you out of a home. If there's even a single feature that causes us concern, for both your overall quality of life in the home and the home's resale potential, we're going to let you know. That's just how we do business.
Learn More

- Find A Place
On To The Next One
As a homeowner, there comes a time when you'll be ready to sell your home and move on to the next one. When you're ready, we will be too. In fact, we were ready the minute we helped you buy your home. We're proactive like that. If you're ready to sell your home for more money, give us a call.
Learn More

- On To The Next One
It's a Match!
We're excited to help pair you with the home that's perfect for you and your needs. Browse our most popular featured listings to get started.
Breaking The Mold
We're a Little Unique
Ok, we know, everyone says that. But the thing is, we mean it. We're always going to go above and beyond to talk you out of a home, to share with you our innermost knowledge of the market, and to help you achieve the goals you've set for yourself.
We firmly believe that nothing is easy in real estate, and that's what makes it so much fun.
Meet The Crew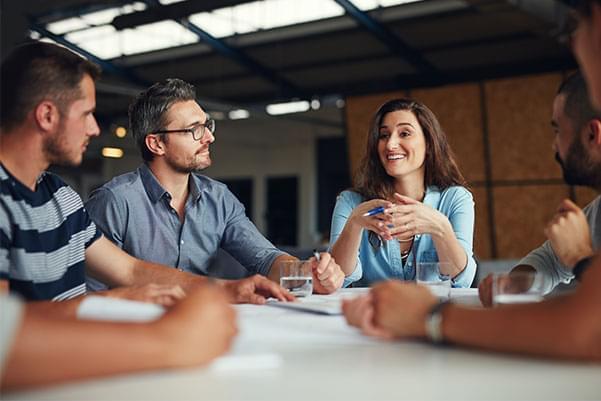 Join Our Team
Work Doesn't Have to Suck
Come work with a team that gives you the tools, the knowledge, and the freedom to do what you do best.